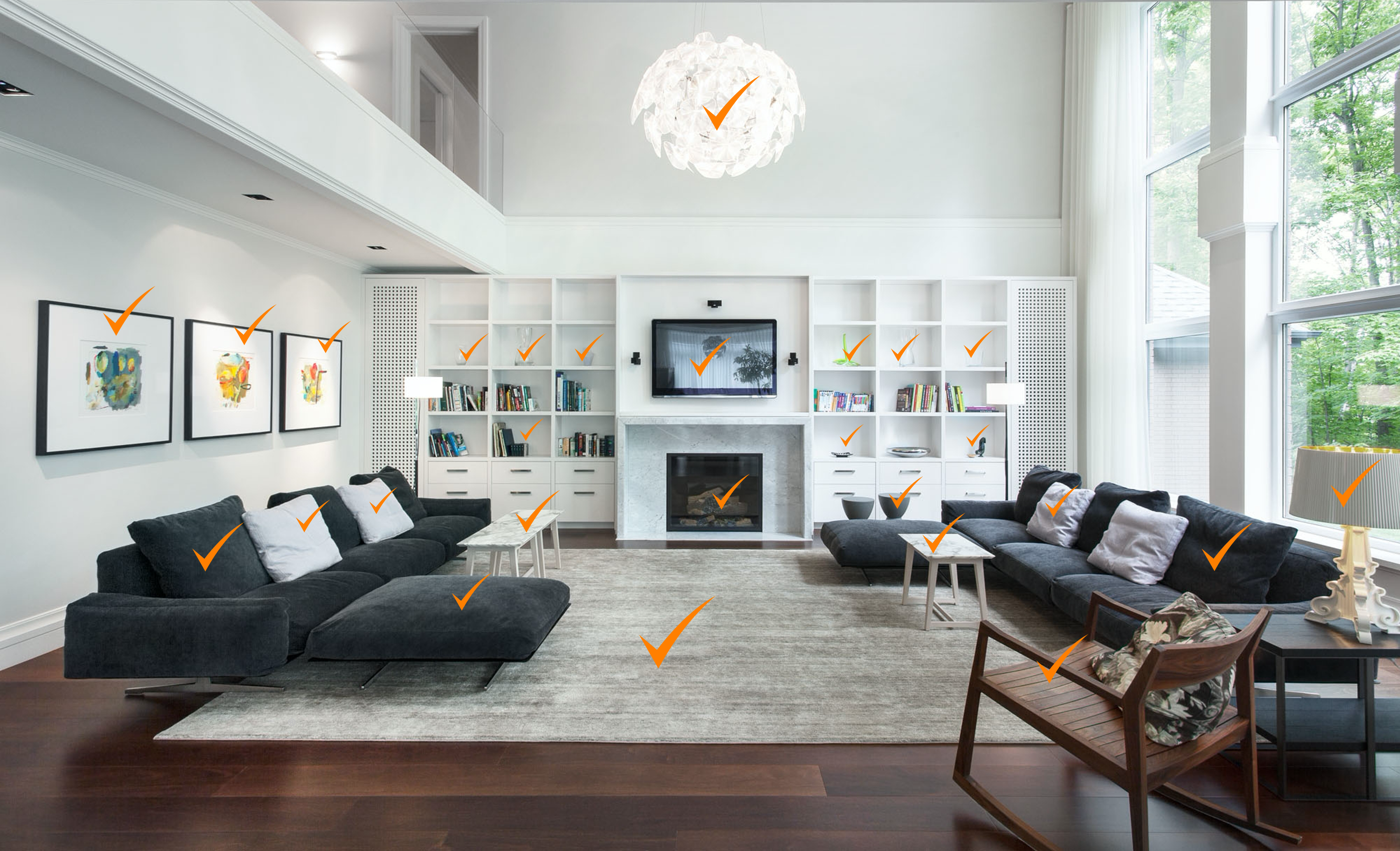 Know what you own.

A home inventory from TakeStock captures it all, in 360-degrees.
What is a home inventory?
To date, a home inventory has simply been a hand-written list created and used by homeowners to identify and prove ownership of personal property. Having one proves invaluable when needing to substantiate losses after a disaster such as fire, tornado, flood or theft, or during divorce or estate matters. It is also key toward right-sizing insurance coverage and determining individual item, collection and estate values. All homeowners should have one, but it's a difficult, time-consuming task. It just doesn't get done! 
What is a TAKESTOCK home inventory?
TakeStock has revolutionized the old "pen and paper" home inventory method. Using virtual reality technology (VR) and cloud-based software, we create a 360º virtual experience of your home, naturally capturing visual proof of all contents. From a secure, online account you can then "walk-through" your home room-by-room to see everything you own, while able to select, manage, memorialize and value individual items. Add receipts and certificates, make notes to a collection…even upload a video talking about a particular family heirloom. With TakeStock, neither your possessions—nor their memories—can ever be forgotten.
Call us at 844-929-2669
or request more information with the form below